Contents of the Program
The master "Empires and Transcontinental Spaces" combines the approaches of area studies, historiography, and cultural studies and is firmly research and multidisciplinary oriented. This study program is unique within the German higher education area; departments participating in the program include the departments of Chinese studies, Early Modern and Modern History (Western and Eastern Europe), American studies, and Japanese studies.
The critical examination of contemporary political and social challenges such as populism, nationalism, regionalism, the transformation of international/geopolitical power relations, and global threat scenarios such as terrorism, displacement, migration, and climate change are at the center of this study program. A comprehensive and interdisciplinary grounded knowledge of the historical interconnections within continental and transcontinental spaces (Europe-Asia, the Transpacific, and Transatlantic) is essential in order to understand the historical genesis of these global problems on the one hand and to establish long-term solution strategies on the other.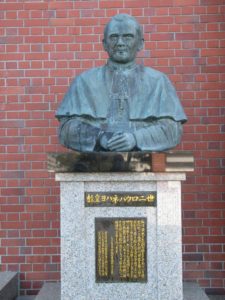 Methodologically, approaches are applied and refined that go beyond the nation state as the sole actor within global processes and at the same time yield more convincing results than e.g. world history or empire studies that tend to be based solely on a synthesis of (often English-only) secondary literature. This study program is the first to examine and correlate transcontinental interconnections in various world regions. In this way, developments and dynamics within transatlantic and transpacific spaces as well as between Europe and Asia can be analyzed and compared. At the same time, the concept of empire points to the fact that questions of hegemony, power, and power-based processes of negotiation are central to the construction of these spaces. The novel element of this approach is that transcontinental spaces are used as models for the analysis of dynamics and structures of modern globalization, which moreover are considered in relation to power asymmetries shaped and determined by empire.
Focusing on three transcontinental spaces – the Transpacific, Transatlantic, and Europe-Asia –, the following topics from the period from the 19th to the early 21st century are taken into account:
The (contemporary) history of international relations and international organizations
Comparative colonial and empire studies, processes of decolonialization, and postcolonial studies
Transnational relations, including the history of migration, the transfer of ideas and culture, and phenomena of cultural mobility
Transnational and global modernization processes since the 19th century
Constructions of identity and alterity in various cultural regions/empires (critique of representation and stereotype research), the construction and deconstruction of national and regional spaces as well as cultural difference(s)
The development and transformation of transnational publics, the globalization of protest movements as well as analog and digital mediatization processes
Trans- and internationally interconnected environmental and infrastructure history