Degree Program (ENG)
Goals of the study program
Understanding the historical and cultural dimension of international relations and transnational transfer and exchange processes against the backdrop of global power constellations becomes ever more important in today's world in order to be able to make responsible decisions in various social functional areas (politics, media, and science).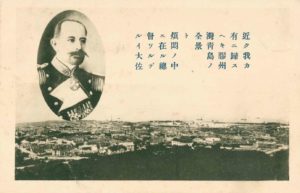 The master "Empires and Transcontinental Spaces" aims at training excellent students to become experts in the above-mentioned areas by enabling them to do interdisciplinary and internationally oriented research into central aspects of complex contemporary and historical processes.
The study program aims at developing independent research personalities and for this purpose guides students towards obtaining a doctorate degree or academic jobs in executive positions.  This includes working in the following areas:
Press internships (journalism and science journalism),
Work at political charity organizations, international institutions, and NGOs,
Consulting in the areas of politics and culture,
History marketing and agencies,
Cultural institutions and sponsoring,
Doctorate degree.